Main Content
Impressive Commercial & Rental Property
Vacation Property Cleaning
From routine cleaning to complete deep scrubs, we offer a full array of services for keeping your vacation property looking beautiful.
We currently provide our vacation property services to over 90 clients in the Branson area as well as Stone and Taney Counties.
We pride ourselves to making sure that your vacationing families arrive to a clean and fresh residence. We understand that first impressions mean everything and we go out of our way to present a pristine property.
Commercial Cleaning
Whether you have a one office suite, new construction project or you are a large corporation, Kate's cleaning has the resources to ensure your work environment is up to business standards.
We offer nightly and weekly services so you have peace of mind knowing that your business always looks its best.
Our team members are of the highest integrity and have been placed through a thorough background check ensuring your privacy remains just that, private.
Interior Design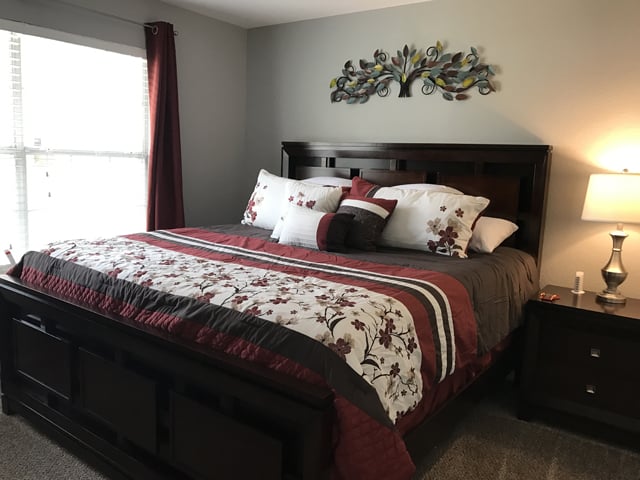 Even the most beautiful homes need an occasional makeover. Whether you are looking for a one-room upgrade or a complete home makeover, we can help.
We'll work with your unique space, preferences, style and budget to help you get the look you're after. We can start from scratch or incorporate existing pieces into the design.
Give us a call to discuss your space, budget, goals and style inspirations.
Get a free quote or ask questions. We'd be honored to help you with your cleaning and interior design goals. Whether your vacation/rental property needs a top-to-bottom cleaning, a little makeover, or an all-out renovation, we can take care of it for you.
Cleaning Branson Customers Say…
Fantastic Job
We purchased our first condo for a nightly rental. Ethan has been amazing and has helped us every step of the way. Before we had our condo up for a nightly rental, he came over several times to give us his thoughts and great advice on what we need to do. He has made our first nightly condo rental a much easier process.
I would say the greatest attribute I like about him, besides his character, is his quick response time getting back to me. As a business owner, I like working with people who understand the importance of getting back to people in a timely matter. I would recommend Kate's Cleaning Service to everyone. They do a fantastic job at cleaning and catering to my specific requests. Thank you Ethan for the great job you do.
Larry Agee
A+ service
My condo is a nightly rental and Ethan from Kate's Cleaning Service does and excellent job. He works with the owner to make sure everything is done the way the owner wants. A+ service.
Sandee Lutz
Great Job!
We had to have our condo deep cleaned when we moved out and Kates cleaning was highly recommended to us. We were very pleased with Ethan and his crew. Great job well done.
Diana Randle